Luxury Airport Transportation: Elevating Your Travel Experience
Discover the world of luxury airport transportation and how it can transform your travel experience with comfort, convenience, and sophistication. Learn about options, booking tips, and more.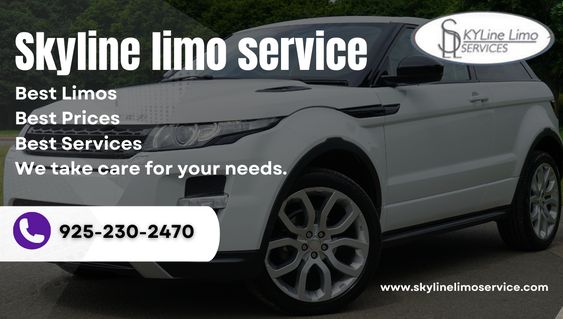 Luxury Airport Transportation - When it comes to travel, the journey can be just as important as the destination. Whether you're a seasoned traveler or someone embarking on a special journey, adding an element of luxury to your airport transportation can transform your entire travel experience. In this blog post, we'll delve into the world of luxury airport transportation, where comfort, convenience, and sophistication reign supreme.
The Allure of Luxury Airport Transportation
Comfort Beyond Compare:

Luxury airport transportation services prioritize passenger comfort. You'll find spacious and opulent interiors, sumptuous leather seats, and meticulously designed cabins that ensure you travel in style and relaxation.

Punctuality Matters:

Time is of the essence when traveling, and luxury transportation services understand that. Professional chauffeurs are known for their punctuality, ensuring you arrive at the airport with ample time to spare, even during peak traffic hours.

Stress-Free Travel:

Navigating unfamiliar traffic, searching for parking, or worrying about directions can add unnecessary stress to your journey. Luxury airport transportation takes these worries off your plate, allowing you to focus on your trip ahead.

A Touch of Elegance:

Luxury airport transportation adds a dash of elegance and sophistication to your travel plans. Arriving or departing in a stylish vehicle can set the tone for a special occasion, business meeting, or a memorable vacation.
Luxury Airport Transportation Options
There are various options available to suit your preferences and travel needs:
Limousines:

Limousines are the epitome of luxury transportation. They offer ample space, privacy, and a classic touch of opulence. Ideal for individuals, couples, or small groups.

Luxury Sedans:

Luxury sedans like Mercedes-Benz or Cadillac provide a discreet yet sophisticated travel option, perfect for business executives or those who prefer a more understated luxury.

SUVs:

If you're traveling with a larger group or have more luggage, luxury SUVs offer both space and style, ensuring everyone travels comfortably.

Executive Vans:

Executive vans are perfect for corporate groups or families traveling together. They can comfortably accommodate multiple passengers, making them an excellent choice for group travel.
How to Choose the Right Luxury Airport Transportation
Here are some key factors to consider when selecting a luxury airport transportation service:
Reputation:

Research and read online reviews to ensure you choose a reputable service known for professionalism and reliability.

Fleet Variety:

Different occasions and group sizes may require different vehicles. Ensure the service has a diverse fleet to meet your specific needs.

Pricing:

While luxury comes at a price, compare rates among providers to find a service that offers value for your money.

Amenities:

Inquire about the amenities provided, such as Wi-Fi, refreshments, and entertainment options, to enhance your travel experience.
Booking Your Luxury Airport Transportation
Booking luxury airport transportation is a straightforward process:
Plan Ahead:

Make your reservation well in advance, especially during busy travel seasons.

Provide Flight Details:

Share your flight information with the service to ensure they can track your flight and adjust pickup times in case of delays.

Confirm Your Reservation:

A few days before your trip, confirm your reservation with the transportation service to avoid any last-minute hiccups.
In Conclusion
Luxury airport transportation offers an unmatched level of comfort, convenience, and peace of mind during your travels. Whether you're heading to a crucial business meeting, celebrating a special occasion, or embarking on a dream vacation, starting and ending your journey with luxury can set a positive tone for the entire trip. So, sit back, relax, and let your luxury airport transportation service take care of the rest, ensuring your travels are truly hassle-free. Bon voyage!
By choosing luxury airport transportation, you're not only ensuring a smooth and comfortable journey but also making a statement that your travel experience is a reflection of your appreciation for the finer things in life. Enjoy your luxurious travels!
What's Your Reaction?